Read more reviews at SureCritic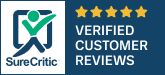 [blockquote]Outstanding work done by Haleem!!! I have lights that work on the dash!! Thanks for the TLC you showed my vehicle, 100% top of the line service and satisfaction![/blockquote]
-Blanca Rosa O.
[blockquote]Haleem, I just wanted to take a quick minute to thank you for recently taking such great care of my Volvo. After three great years of driving it hard, it was starting to show some wear-and-tear. You had it fixed up at a low cost, and in very little time. And, making arrangements for me to pick it up late at night after my work appt's was the best. I couldn't ask for better service and price. You're the man![/blockquote]
-Chris W of Nashua, NH
[blockquote]Thank you again for doing my car today! It runs perfectly!! :)[/blockquote]
-Ashley L.
[blockquote]Haleem, thanks in advance for the pre-purchase inspection on the car for Stephanie. Another excellent service you provide for your customers, we will continue to spread the word about HM Motorworks. Thanks Again![/blockquote]
-Steve S.